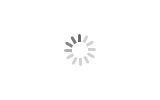 Bulk Size Ultrasonic Water Meter
Brand :NWM
Product origin :NINGBO CHINA
Delivery time :25 days after order confirmation
Service :OEM
The name : Ultrasonic bulk meter
Product Description
Dual beam ultrasonic technology for precise and
ultra reliable metering
No moving parts
Excellent long-term stability and reliability
Battery powered -10 years life expectancy
Rugged mechanical design - Submersible (IP68)
Extremely sensitive and accurate in low flows
Turndown ratio - better then 1:400
Flexible data formats including flow directions, flow rates, volumes and leak detection
Alerts and statistics features
AMR and cellular networks ready with various output model
Programmable Display (units and outputs resolution)
Model : ULW
NWM ULW is the ultrasonic water meter having the size from Dn50 to Dn200, designed and manufactured by NWM.

WORKING PRINCIPLES:
The sound wave that flows in the direction of the stream moves faster than the one that flows against the stream.
The transit times Tab (Transit time of ultrasonic waves from sensor A to sensor B) and Tba (from sensor B to A) are measured continuously. The time difference (Tba - Tab) is directly proportional to the mean flow velocity (Vm) of the liquid. The flow rate is a result of the velocity multiplied by the cross section area of the flow tube size.

CHARACTERITICS:
No moving parts permitting the most reliable and longer term life; lowest pressure loss;
Battery life: ≥4years; possible to keep the external Battery bag for easy to exchange;
AMR ready for RS485, M-BUS...;
Digital Display:
Please feel free to give your inquiry in the form below. We will reply you in 24 hours.