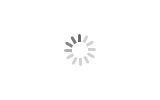 Hydrant Meters Factory
Brand :NWM
Product origin :NINGBO CHINA
Delivery time :25 days after order confirmation
Service :OEM
The name : Hydrant meters

Vertical Woltmann Water Meter
Product Description

prepayment meter suppliers
.Wide variety with long term service

jual magnetic flow meter
.High flow pass capacity with stable performance
.Dual check valves
HYDRANT WATER METER
Model : FHS
Wide variety with long term service
High flow pass capacity with stable performance
Dual check valves CONSTRUCTION:NWM PMTB Turbine Water Meters consist of a brass or bronze main case,
turbine measuring element and sealed register.The measuring element assembly includes the rotor assembly, vertical shaft and a calibration vane which eliminates the need for calibration change gears.
CHARACTERISTICS:All thematerials in contact with water, consciously selected by the known resistance to corrosion;The ROTATING indicator register for the most comfortable reading position;The copper can super dry register with IP68 protection;The interchangeable removable measuring mechanism can be easy removed from the body for checking, maintaining and replacing, no needs to dismantle the body form the pipe;Suitable for any position installation;Low pressure loss;No effected by external magnetic fields;USG, CF and m3 AS OPTION;

Please feel free to give your inquiry in the form below. We will reply you in 24 hours.