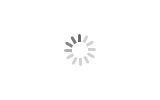 Ningbo Pre-payment Wate Meter Contact-type
Brand :NWM
Product origin :NINGBO CHINA
Delivery time :25 days after order confirmation
Service :OEM
The name : Pre-payment wate meter contact-type
Product Description
Full management of the water consumption
Easy analysis of water consumption by rich reports on PC
Easy card usage
Dry type or wet type water meter as option
Available to remote by RF or GPRS
Long time battery life
Model name: PREPAID
Model : PREPAID
NWM TM Card Prepaid Water Meter is IMPELLER (turbine) water meter with dry type register (liquid protected register as Option) for residential application with sizes from Dn15 to Dn20 designed by NWM.
OPERATION of the water meter:
Water flows through the meter's strainer and into the measuring chamber where it drives the impeller. A driving magnet transmits the movement of the impeller to a driven magnet located within the hermetically sealed register. The magnet is connected to a gear train which translates the impeller rotates into volume totalizators displayed on the register dial face.
CONSTRUCTION:
NWM TM Card Pre-paid Water Meter consists of Mechanical Water Meter, Electric Ball valve, Circuit Board (CPU), Battery and TM Card.
PRINCIPLE:
With the signal from the water meter to CPU, the CPU knows the exactly volume of the water pass through the water meter.
When insert the TM card to the water meter, the CPU know immediately the volume of the water can be used, the electric ball valve under the "open" condition.
When the volume used up, the CPU will send the instruction to the electric ball valve to close the valve.
Get the latest price? We'll respond as soon as possible(within 12 hours)